Improve Quality and Empower Clinical Staff at Scale
Meet Jane®, a dynamic system that identifies gaps and recommends personalized competency plans.
Is your staff consistently providing competent care?
Consistently ensuring competent clinical staff can be next to impossible, given a complex care environment and the availability of resources. Not having the right competency plan in place can lead to higher turnover, an increased chance of litigation, and negative outcomes.
Having been there as a new nurse, I know how scary it is to not know something or to not know what to do. I'll do anything that I can as an educator to help them through that process, to make sure that when services are needed, I've got nurses who know how to take care of my family members, me, or anybody in general.
Nurse Education Leader
Pilot Organization
Product Features
Assessments
16,000+ Valid and Reliable Knowledge Questions
First-Ever Critical Thinking Assessment, Leveraging Artificial Intelligence
Proprietary Taxonomy for Powerful Recommendations at Scale
Personalization
Proprietary Taxonomy with 60M+ Relationships Allows for Meaningful Recommendations at Scale
Preceptor Support
AI-based competency assessment solution using conversational format, powered by IBM Watson.
Learning Paths
1,800+ Courses with CE Enabled for One-Click Development Plans
Assigned & Self-Directed Development Capabilities
Preceptor Guidance for Critical Thinking
Insights
Staff Competency Profiles with Rapid View of Strengths and Gaps
Raw Score, Percentile Ranking & National Benchmarks for Context
Aggregate View of Top Performers & Key Areas of Risk
Healthcare Leaders Can Leverage Jane To:
Identify Individual Competence Gaps
Remediate Gaps with Personalized Learning Paths
Improve the Delivery of Care
Provide Safe Care, Delivered by Highly Competent and Confident Staff
Healthcare leaders are faced with having to consistently ensure safe and competent care. Meet Jane, a dynamic system that leaders can leverage to objectively validate initial and ongoing competence, improve quality, and empower clinical staff at scale.
It is not uncommon for nurse leaders to have over 40 direct reports! Jane is a digital mentor that helps develop a nurse's competence at every stage in their career. By identifying and remediating individual gaps, Jane helps nurses focus on what skills they need in order to become more confident and able to practice at their full potential on the front line of care.

Harnessing the Power of Artificial Intelligence
Jane harnesses the power of artificial intelligence (AI) to create a system that personalizes competency development at scale, quickly identifies risk and opportunity, and improves quality outcomes by focusing on critical thinking. The smart system is designed to measure a clinician's ability to consistently and safely apply clinical knowledge and judgment through the use of valid and reliable assessments.

Leveraging over 30 years of HealthStream's data, Jane provides over 16,000 valid knowledge questions covering over 160 clinical professions and specialties. Healthcare leaders that have implemented Jane at their organization have seen reduced costs, strengthened retention, improved quality of care, and more time to focus on fostering a resilience.
As a healthcare leader, are you:
Uncertain your staff is consistently providing competent care?
Frustrated about how to properly execute and scale a competency strategy?
Looking for more ways to cut costs and save time?
Trying to find ways to engage and retain your top talent?
Jane Earns 6 Brandon Hall Excellence in Technology Awards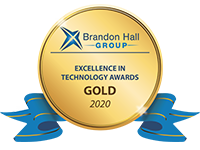 Gold Medal
Best Advance in Emerging Learning Technology - Jane
Best Advance in AI and Machine Learning - Jane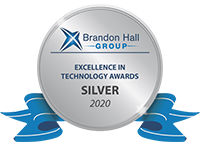 Silver Medal
Best Advance in Career Management or Planning Technology – Jane
Best Advance in Learning Management Technology - Jane
Best Advance in Technology for Crisis Management – Jane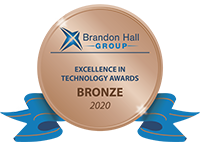 Bronze Medal
Best Advance in Technology for Testing or Learning Evaluation – Jane
Request A Demo
See for yourself how Jane can help your organization save time and money, improve the quality of care, and increase confidence through objective data, automation and artificial intelligence.