The Smarter, More Flexible Choice for Resuscitation
An adaptive, mobile-first resuscitation solution that focuses on high performance CPR and ease of program delivery.
IMPROVE RESUSCITATION PROFICIENCY
EASILY MEET REGULATORY REQUIREMENTS
Is your resuscitation program flexible and easy to use?
Despite rising costs of training, resuscitation rates have not improved in the last decade. Even more concerning is the 42% disparity in the odds of survival post-resuscitation across similar healthcare organizations and cases. That means we can make a difference. The American Red Cross is committed to driving the next decade of quality improvement in resuscitation through continued innovation and accessibility by lowering costs industry-wide.
A Resuscitation Program Built with You in Mind
We understand your need to deliver quality care and remain compliant while staying on budget. Using the most modern technologies and highest impact learning design, your learners will gain confidence from our real-world, adaptive approach to resuscitation competency development. Every element is focused on improving critical thinking and response time, optimizing a team approach, and decreasing the burden on organizational leaders.
The Red Cross program allows for a quantifiable assessment of performance to a standard that can be replicated across the organization. We now have an accurate, measurable way of assessing performance to improve CPR effectiveness.
Russell Smith
Sim Education Manager at Cedars
Exceptional adaptive learning methodology and newer manikin technology with more effective visual feedback.
Lynn T. Simon, M.D. & CMO
CHS
The American Red Cross Resuscitation Suite™ Earns 2 Brandon Hall Excellence in Technology Awards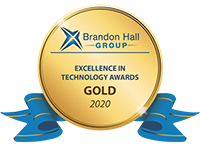 Gold Medal
Best Advancement in Learning Management Technology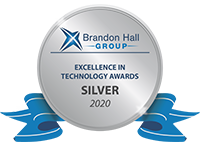 Silver Medal
Best Advancement in Gaming or Simulation Technology
Program Features:
Follow well-established guidelines for U.S. resuscitation programs
Reduce seat time through personalized learning plans, including powerful video using real clinicians and purposeful debriefing
Choose your preferred skills practice interval (3, 6. 12, 24 months)
Promote mastery through immediate and objective skills feedback, including learner scorecard and blood perfusion on the manikin
Ensure portability with lightweight manikins and easy setup via Bluetooth
Access digital certificates as the student, manager or administrator
Easily manage program compliance through enterprise and department-level insights and internal communications
Remain up-to-date with our free, weekly webinars and online community
The American Red Cross Resuscitation Suite™ will empower your team to:
Develop High-Performing Resuscitation Teams
Reduce Time to Competence with Personalized Plans
Easily Manage Compliance with Cascading Insights and Reminder Tools
Reduce Time to Competence with Adaptive Learning.
Instead of a 'one-size-fits all' approach for every staff member in your organization, the American Red Cross Resuscitation Suite™ features high impact, adaptive learning design. With pre-assessments, it automates a personalized learning plan to optimize seat time and knowledge retention. Mastery-based team response scenarios and purposeful debriefing are used to maximize true competency development and self-efficacy.
Practicing More Shouldn't Cost More.
HealthStream's proprietary interval technology is FREE when you choose the American Red Cross Resuscitation Suite. Interval training helps top athletes build strength and endurance by alternating periods of intense exertion with periods of rest and recovery. Over time, muscle memory develops and your body learns to respond more quickly. Your confidence increases, along with endurance and your ability to perform consistently. Research has shown that resuscitation training works the same way. By training over recurring intervals, competence can be retained at higher levels for longer periods of time.
The Science is Clear and Available to Everyone.
The American Red Cross Resuscitation Suite ™ for BLS, ALS and PALS is consistent with guidelines used in U.S. resuscitation programs. Research is meant to be shared.

"Healthcare leaders are increasingly open to utilizing a new solution to an old problem that has persisted too long. Based on ILCOR's scientific guidelines, the world's most authoritative source for resuscitation knowledge that's available to everyone, the Red Cross Resuscitation Suite introduces a powerful alternative that we believe can better develop competencies in healthcare staff to save more lives." -David Markenson, MD, FACEP, FAAP, Chair of the Red Cross Scientific Advisory Council, and First Aid Task Force member of the International Liaison Committee on Resuscitation (ILCOR)
As a healthcare leader, are you:
Looking for ways to reduce seat time and cut hard costs?
Frustrated with continuous price increases without any outcome improvement?
Ready to learn why there is such disparity in survival rates post-cardiac arrest?
Open to considering a smarter, more flexible choice for high quality resuscitation?
Request A Demo
See for yourself how The American Red Cross Resuscitation Suite™ can help your organization save time and money, develop high performance resuscitation teams and ease the burden of program management by deploying the same science in new, innovative ways.